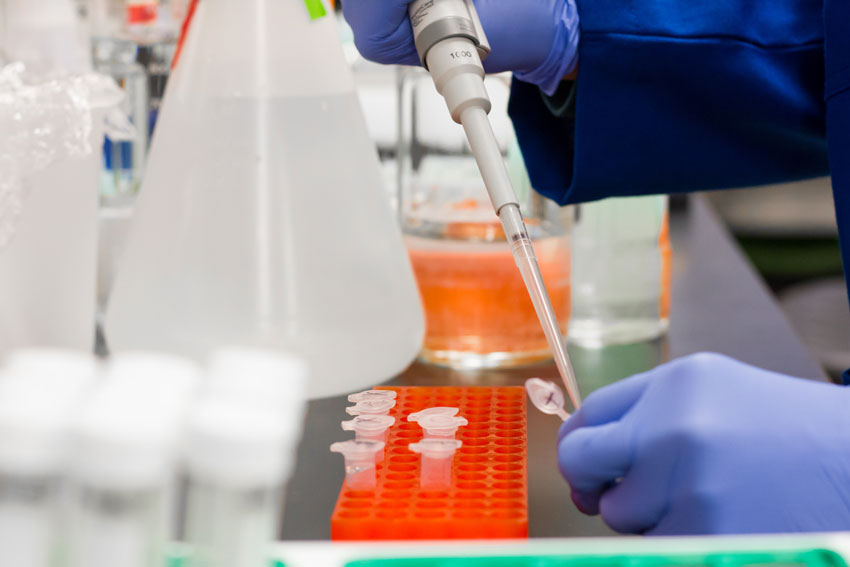 How are members of The Washington Center community stepping up to help during the coronavirus pandemic? That's what we set out to learn through a series of interviews with alumni who are aiding the nation's efforts to address the crisis.
Vegas Curry, a member of the initial VET Initiative cohort in the summer of 2017, knew he couldn't stay on the sidelines while COVID-19 ravaged public health. The Navy veteran recognized the need for testing was an opportunity to put his public health and safety training into action for the benefit of others. Applying his civilian and military backgrounds, he volunteers with sample collecting when not addressing D.C. public health in his position with HSEMA.
What is your current position and what was a normal, pre-COVID 19 day like?
I'm an emergency operations and information specialist with D.C. Homeland and Emergency Management Agency (HSEMA). The organization serves as a public and first responders — fire, police, EMS, other D.C. agencies — go-between. Pre-COVID-19 we were routinely transferring information between agencies and the public, in one direction or the other, to plan and coordinate D.C. security and safety efforts.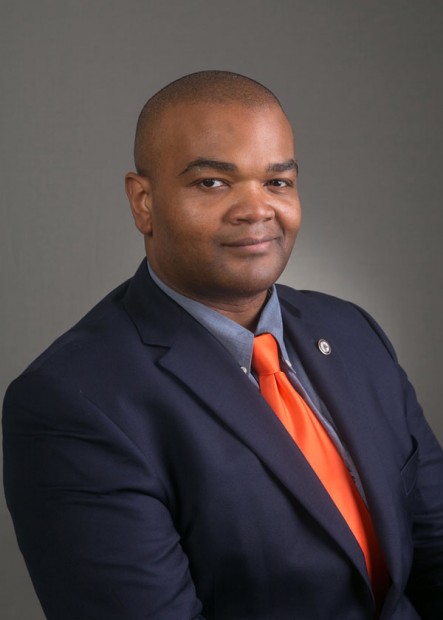 What is your job like now? How are you helping to address the crisis?
Most of our work has been concentrated on dealing with the virus. Pretty much every task or interaction we've had lately has been virus-related or public health-related. We're trying to get trusted information out to the public while at the same time keeping first responders safe and equipped with the best, most up-to-date information possible.
In my volunteer work, I work with the Medical Reserve Corps. It's a volunteer organization helping DC Health do coronavirus testing. Due to the scarcity of resources, testing has been conducted Monday-Wednesday-Friday at two different locations in the District of Columbia. Sampling is done in two-person teams: one person collects the sample from the patient and then passes it on to the second person who packages it and maintains the chain of custody. The sample is sent to be bulk collected and then shipped to the testing center.
This effort was put together with George Washington University Hospital students and staff doing sample collections and the medical or non-medical volunteers handling logistics. As a non-medical volunteer, I'm the second part.
Everyone has a stake in the situation that we are in, both locally and nationally. This is not something where a person can stay on the sidelines; the stakes are too high.

Vegas Curry
What advice or tips do you have to share with the TWC community for the current situation?
I didn't want to stand on the sidelines considering the amount of training I've had. I've had a ton of training in public health and public safety sampling at the Center for Domestic Preparedness in Alabama. The center gets first responders ready to deal with biological or chemical warfare agents. But you don't need special training to act.
Everyone has a stake in the situation that we are in, both locally and nationally. This is not something where a person can stay on the sidelines; the stakes are too high. It's an unfortunate situation, but I would implore everyone to do whatever they can, from donating money to a good cause to volunteering hours to help others through the crisis to going out to take samples or helping with logistics to set up a testing site. There's a huge opportunity to help.
Everybody can do their part. I like to think that's what I'm trying to do in my volunteer position. We're all in this together.
---
Have a story about how you're helping address the coronavirus outbreak you'd like to share with us? We'd love to hear from TWC alumni, students and partners about their actions. Contact us at communications@twc.edu.
About the Author

Follow on Twitter Visit Website More Content by The Washington Center