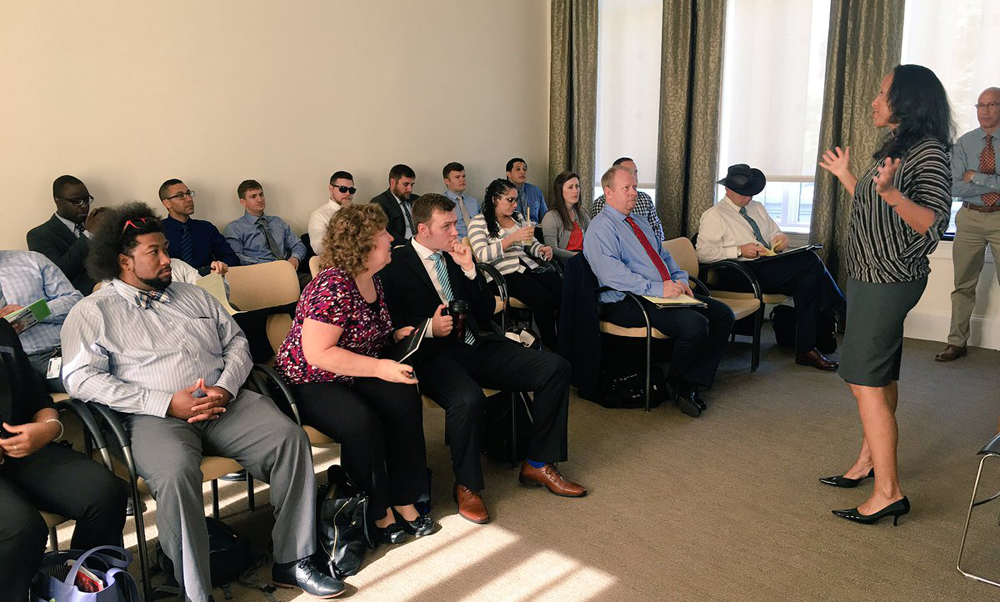 Participants of VET Initiative were given the opportunity to meet with Seda Goff, the DC Director of Bunker Labs. The organization was created by military veterans for veterans, to start and grow businesses through educational programming, access to resources, and a thriving local network.
Breaking this mission statement down further, Bunker cites three touchstones for their goals: Inspire, Educate, and Connect. In seeking to inspire veterans, Bunker has invested in documenting hundreds of hours' worth of advice from preceding veterans whom Bunker Labs has already aided and who are therefore in a prime position to aid others. With respect to educating veterans, Bunker Labs runs an Entrepreneurial Program for Innovation and Collaboration (EPIC) that teaches participants the basic ropes of entrepreneurship. And finally, Bunker Labs' efforts at connectivity make it easier for veterans to reach out to the success stories of the past, as well as fellow newcomers undergoing the same trials.
The discussion focused on strategies VET Initiative participants can harness in order to further their own entrepreneurial goals, start their own small businesses and eventually develop a degree of self-sufficiency that leads to greater success.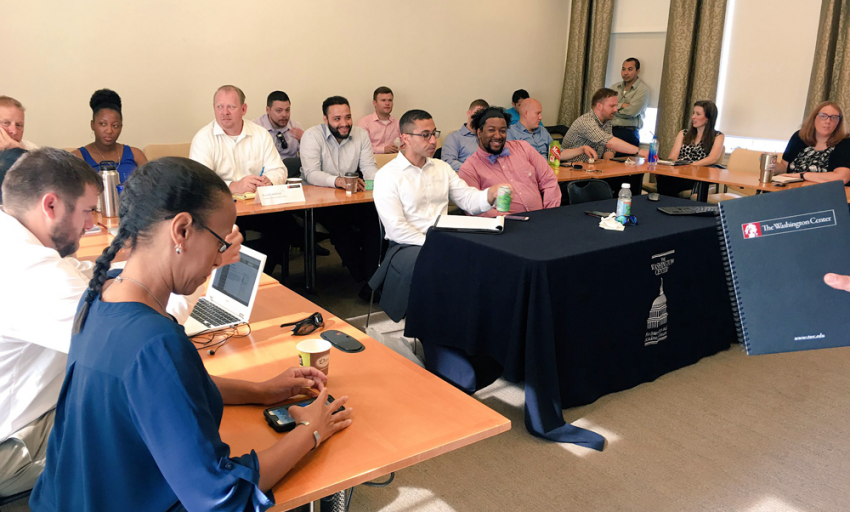 What can make a Veteran a successful entrepreneur?
Self-discipline and perseverance.
The ability to separate feelings from work.
The get-it-done drive.
What habits need to be changed in order to ensure their success?
The tendency to seek structure that is already set in place by someone else. As an entrepreneur, you need to be the one creating the ideal structure. This tends to inhibit two things: breaking free in an innovative sense, and creating new procedures.
The idea that one has to be trained specifically for the task to come, instead of diving in and learning on the job.
The notion that there is a specific order in life that veterans should follow. In a start-up culture, looking for order where there might not be any can be self-defeating.
Finally, when asked what occupations Bunker Labs veterans are most likely to attempt to break into, she replied government contracting and software services.
Sponsored by the Prudential Foundation, the Veterans Employment Trajectory (VET) Initiative is designed to cultivate veterans' career advancement and workforce preparedness. This 10-week professional immersion program serves as a platform for increasing veterans' access to quality jobs and preparing them to transition from university life to the civilian working world.
About the Author

Follow on Twitter Visit Website More Content by The Washington Center