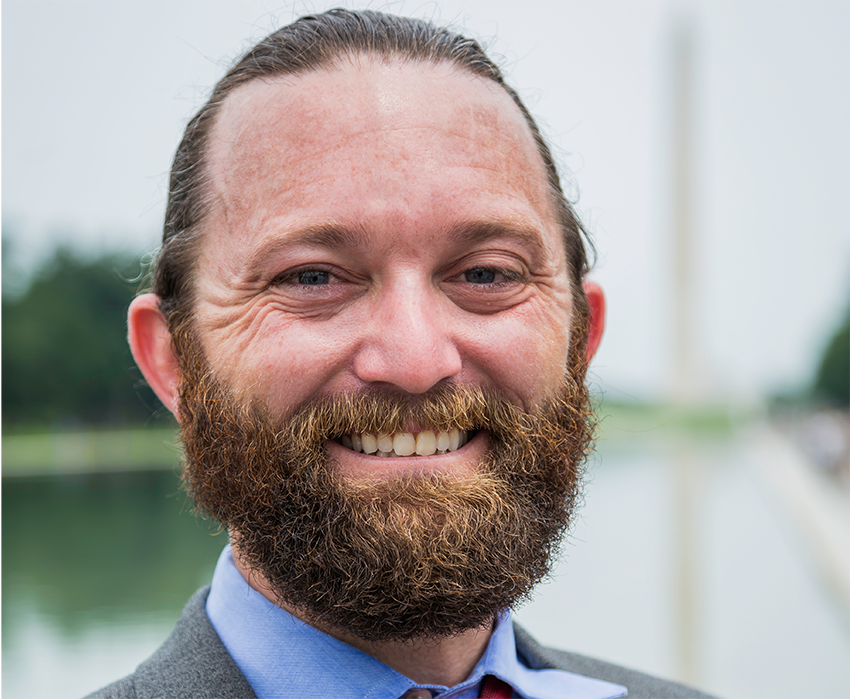 Christopher Lamy completed his undergraduate degree during his decade in the Air Force. Yet the VET Initiative provided him with the connections and confidence to pursue his career goals outside of the military. He has since returned to law school where he shares many of the lessons he took from D.C. to help fellow veterans achieve their goals.
In observation of Veterans Day, The Washington Center will honor our interns who have served in the military in addition to their academic pursuits, and celebrate our internship partners that host them. The Veterans Employment Trajectory (VET) Initiative helps student veterans - like Christopher Lamy - translate their unique blend of military and college skills into successful careers.
Could you introduce yourself? (Name, Military Branch and years served, what school you attended/ing and major)
My name is Christopher Lamy. I served 10 years in the U.S. Air Force as a security forces member and a military working dog trainer. I deployed five times along with numerous temporary duties for training and working with the Secret Service. After so much time spent away from my family, I decided to leave the Air Force and pursue higher education. Since I had completed my bachelors degree during my time in the service, I decided to apply for, and was accepted to the Law Center at Louisiana State University and am currently in my second year. While I am not exactly sure what I would like to use my law degree for, I hope to find a way to advocate on behalf of veterans and individuals dealing with the negative stigma of mental health issues.
During your time as a student, what challenges did you face as a veteran trying to transition to civilian life?
During my first year of law school, I was completely convinced that I did not belong. My classmates all seemed to be more prepared, and more classically intelligent than I was. I felt I was not good enough or smart enough to be there. I now know this to be a classic case of what is known as the imposter syndrome, but last year I was simply waiting for everyone to find me out and laugh me out of the building. One of the achievements I am most proud of includes being named to the Dean's list, which is awarded to the top 25% of the class. I began crying when I received the grades because I so vividly remembered thinking I was not smart enough, and this was a clear indication of how wrong I was and what was possible if I simply believed in myself. Since that time, my mindset has completely switched. I now realize how prepared I was and am for not only law school, but the professional world that awaits after graduation. The VET Initiative played a large role in that mindset change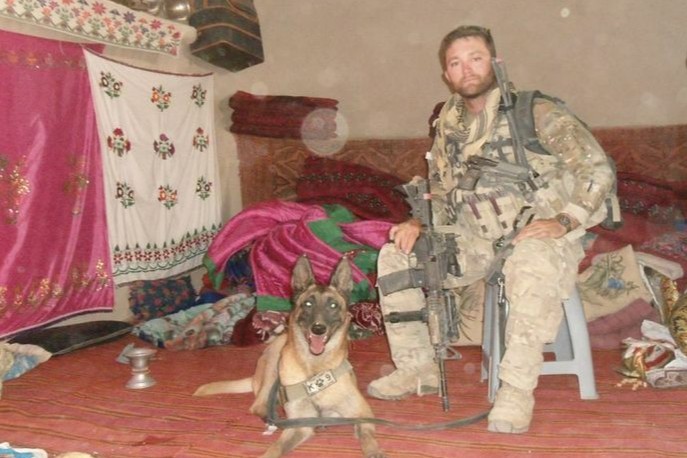 What attracted you the most to the VET Initiative?
I found the VET Initiative in the opposite way that most of my cohort members did. I was offered a summer position at Student Veterans of America (SVA) headquarters in Washington, D.C. I told them the opportunity was absolutely perfect for where I wanted my career to go, yet there was no way I could accept it without financial assistance. They connected me to The Washington Center and I was lucky enough to be accepted. For me it was strictly a financial resource that would allow me to live in D.C. while working for SVA, but I ended up getting so much more out of the program than I expected.
Where did you intern and what did you enjoy most about your internship?
I honestly believe I worked in the greatest office in D.C., at SVA's headquarters. I worked as a policy associate in the government affairs section under the incredibly intelligent Lauren Augustine. The experiences I gained in the office, working on the HIll, and through researching student veteran-related issues meant more to me personally and professionally than I could have imagined. However, the best compliment I can give, and the most important aspect of the position, was that I enjoyed going to work everyday. The position allowed me to witness history firsthand and conduct research on topics that were not only relevant to me personally, but that I was deeply interested in learning about.
In what ways did your internship contribute to your professional development?
One of the most important aspects of my summer internship was the personal and professional connections I made through networking. I learned how important networking is to a young career and even better, I realized that I was excellent at it. I have described my summer experience to numerous law students as well as the LSU veteran undergraduates, and have connected quite a few of them with someone in their respective field of interest.
What was the most impactful outcome from participating in the VET Initiative?
The Fridays spent with the VET Initiative were extremely valuable and relevant to everything I was doing with SVA. The class discussions and lessons focused on the importance of networking, how to perfect a resume and social media platform. We were bombarded with guest speakers from every corner of the business world, which provided many different perspectives on career paths and opportunities that were available to us.
Which skills were you able to translate from the military to your internship? On the flip side, how did this experience help you develop or discover new skills or competencies?
This experience helped me discover how valuable the skills I acquired in the military actually were to the civilian workforce. Every one of those skills were directly transferable to the civilian positions I was interested in. The VET Initiative simply taught me how to articulate my accomplishments and experience in a way that resonates with hiring managers. As I learned more about writing my resume the correct way and how to describe my value, I began to realize more and more how qualified I was for highly compensated positions. I also realized that some of the values I have adopted as my own from my time in the service were extremely valuable to employers. Values such as integrity, courage, excellence are things that many service members take for granted in the workplace. However, these are not always priorities that are learned through the "traditional" course of higher education and therefore was a way to set myself apart even more.
Were you able to build or expand your professional network? If so, how?
I believe the most important aspect of this summer was not only expanding my network, but learning how important that expansion was to my future career. The 23 other members of my cohort from the VET Initiative are now one of my first resources when I have a question or issue pertaining to my professional development, or nearly anything else I need. In addition, I met people from all around the world, working in all different types of careers, many of whom I am still in regular contact.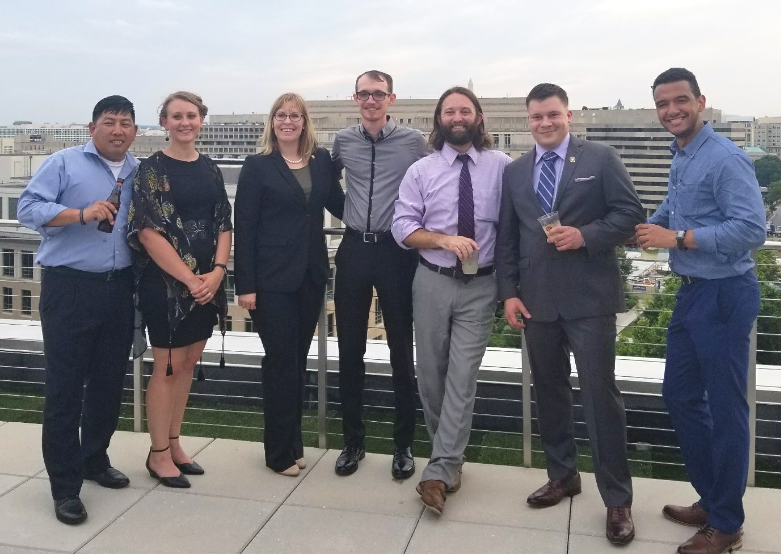 How has the VET initiative helped shape or impact your career goals?
One of the personal goals I had when I entered the summer was to narrow down my career aspirations. I knew that having a law degree would afford me more career choices than just working at a law firm and I wanted to narrow a list of some of the other possibilities. The VET Initiative didn't really narrow my career possibilities, but rather opened my eyes to even more career options as we were introduced to so many professionals with wildly different career paths. This led to a much better understanding of how much value I had to offer, giving me more freedom to choose my career, rather than thinking I would have to accept any position that was offered me. Not only am I qualified for some higher compensated positions, once I found the correct way to highlight my experience, I realized that I was a top prospect for these positions.
What advice would you give other student veterans who are considering applying to the VET initiative?
Do it. I have told as many veterans I can about the program and recommend to each one of them that they begin the process as soon as they are able. Michael Duerr is an incredible asset to the VET Initiative and to the cohort members, everyone involved is lucky to have such a rockstar in charge of their program.
The VET Initiative offers student veterans a path to demonstrate the skills and experience acquired from their service and make significant contributions to the civilian world. If you're a student veteran looking to transition to the civilian professional world, find out more about the VET Initiative.
About the Author

Follow on Twitter Visit Website More Content by The Washington Center