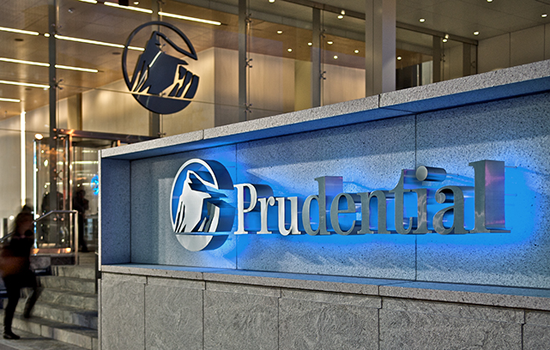 Our visit to Prudential was the most eye-opening opportunity that I have ever had.
As my fellow Veteran Employment Trajectory (VET) Initiative participants and I boarded our charter bus and embarked on an adventure toward New Jersey, the excitement we felt was overwhelming. All 25 of us laughed, joked, debated—and definitely napped—with the same goal in mind: to meet, talk to and learn from people who have reached incredible professional success in their lives.
A few hours after leaving D.C. we reached New York City. We took some time to walk around Times Square and the surrounding area in an attempt to take in all of the sights, sounds and smells of the Big Apple. While we were exploring we talked to tourists and locals alike who further opened our eyes to the diversity of the city through their backgrounds, lifestyles and cultures. When we finally arrived at our hotel in New Jersey later that night, we went to bed knowing that the next day was going to be unforgettable.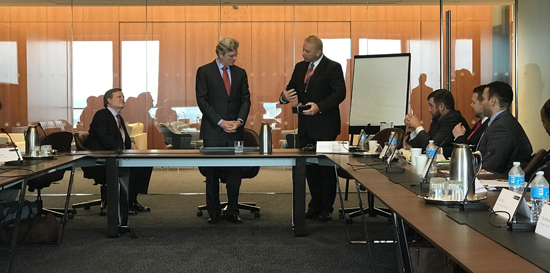 When we arrived at Prudential Financial the next morning and walked through the front doors, I couldn't help but take a moment to soak in the feeling of standing in a Fortune 50 company's headquarters. The meetings with the leadership—including spending time with Prudential's Chief Executive Officer—were inspiring, lively, educational and motivational. Following the discussions, the VET participants and I were taken on a tour of the building that is incredibly modern and architecturally astonishing.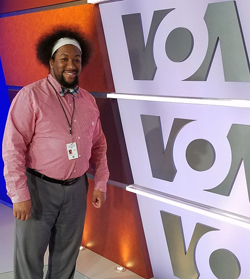 After lunch, I had the pleasure of sitting down with Prudential's Director of Strategic Communications, Diedre Ayers, and it was a surreal experience. When I first met her we exchanged niceties and discussed the current events of the day. She asked me to walk with her to get coffee and to break any remaining tension, I asked to put on my "walking shoes" as she was putting hers on. Needless to say, it was a very lighthearted moment. We strolled the company's grounds with Starbucks coffee in hand and discussed my future plans and my career path. As a coincidence, I also told her about my military experience while we were sitting in Military Park.
Reflecting upon the Prudential trip, I cannot help but acknowledge just how important it is to have a motivating mindset, identifying a personal or professional goal, and working your hardest to accomplish it. Being able to visit with Prudential's CEO and his executive team clearly showed the company's culture and appreciation of me as a veteran, a student and a human being. I know that with the inspiration they offered me, I too, will achieve excellence.
Top image courtesy of Poulin + Morris.
About the Author

More Content by Cedric Baggett